Colehill and Hayeswood School Councillors Meet Together!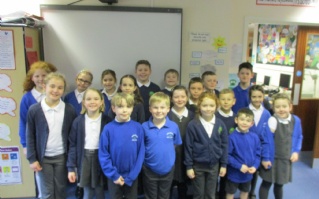 Friday 28th February saw the first joint meeting of Colehill and Hayeswood School councillors.
Children from each school greatly enjoyed hosting a visit from their guests! They were provided with a school tour, and an opportunity to explore what each School Council liked about their own setting, as well as what impressed them about the other school's setting. The children also shared their ongoing work on school and British values. Everyone was very keen to meet again, and plans are in place for regular termly joint school council meetings. Thank you to Mrs Dawson from Hayeswood and Mr Hayes from Colehill for enabling this to happen.