Iron Age Action at Colehill First School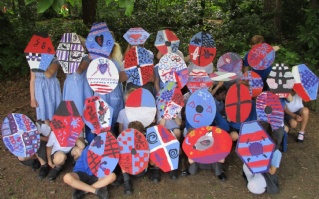 Year 3 and 4 pupils from Colehill First School learned about the Iron Age through a day's workshop focusing on different aspects of Iron Age life and culture.
The picture shows a range of authentic shield designs produced as part of the day. Children learned about iron, the new wonder-metal, which changed the technology of the age.
For more images, click here