E-Safety Week At Colehill First School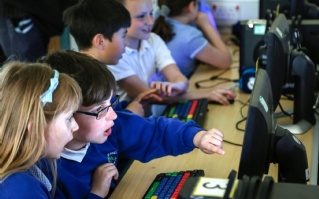 30 April - 4 May was E-Safety Week at Colehill First School.
This year's theme is respect, which is also one of our core school values. Our children have learned that respect online is just as important as respect in our school community. On Friday 4th May, parents were invited to a workshop at which we shared this important learning. They also had opportunity to view pupils from years 2, 3 and 4 busy applying their understanding of coding to write and run simple programs. Click here to view photos from this event.