Year 4 Tag Rugby Tournament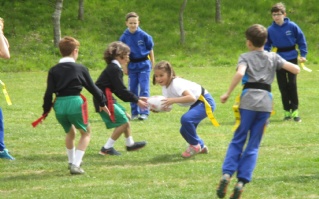 Colehill First School pupils in Year 4 participated along with other Year 4 children from schools across the East Dorset area in the annual tag rugby tournament held at Queen Elizabeth School.
An exciting day was had by everyone, and, overall, we finished in 7th place out of 17 teams. Very well done to all of our year 4 rugby players!